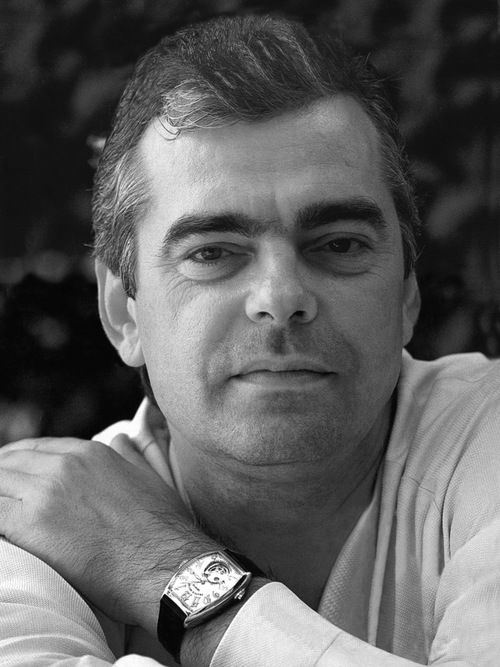 Born in Switzerland on July 11th 1958, of an Italian mother and a Swiss father, Franck Muller was raised in a multicultural environment and inherited both creativity and discipline. From a very early age, he developed a growing interest for all mechanical devices.
After 4 years of remarkable studies at the Geneva School of Watch Making, it did not take long before his reputation was made: gifted with exception technical talent, auction houses and collectors from all over the world sent him their treasures for restoration.
After a few years in the field, he started creating unique timepieces under his own name. Franck Muller aimed at changing the situation (influx of quartz watches in the market) decided to devote his work to the creation of unique timepieces, wristwatches in particular, that offer the same level of technical achievement presented in pocket watches.
In 1983, after months of research and dedication, Franck Muller presented his first wristwatches. They all had a complicated movement that had been created solely by himself. He realized that there was a demand in the market for collectors in search of unique timepieces.
In order to meet that demand, every year since then, he has succeeded in unveiling a World Premiere, assembling complications that have never been created before. Franck Muller recognized very early on that the Tourbillon was an important scientific invention. It was created over 200 years ago in an attempt to achieve greater accuracy for timepieces. Franck created, for the first time ever, a Tourbillon visible from the front. Contrary to all other brands Tourbillons in which it could only be seen from the back. His revolutionary new design and subsequent Grand Complications became the cornerstone for Franck Muller being recognized as the "Master of Complications".